Always know what your accounts have in-stock.
Send shipments and then process individual payments for the items that sell.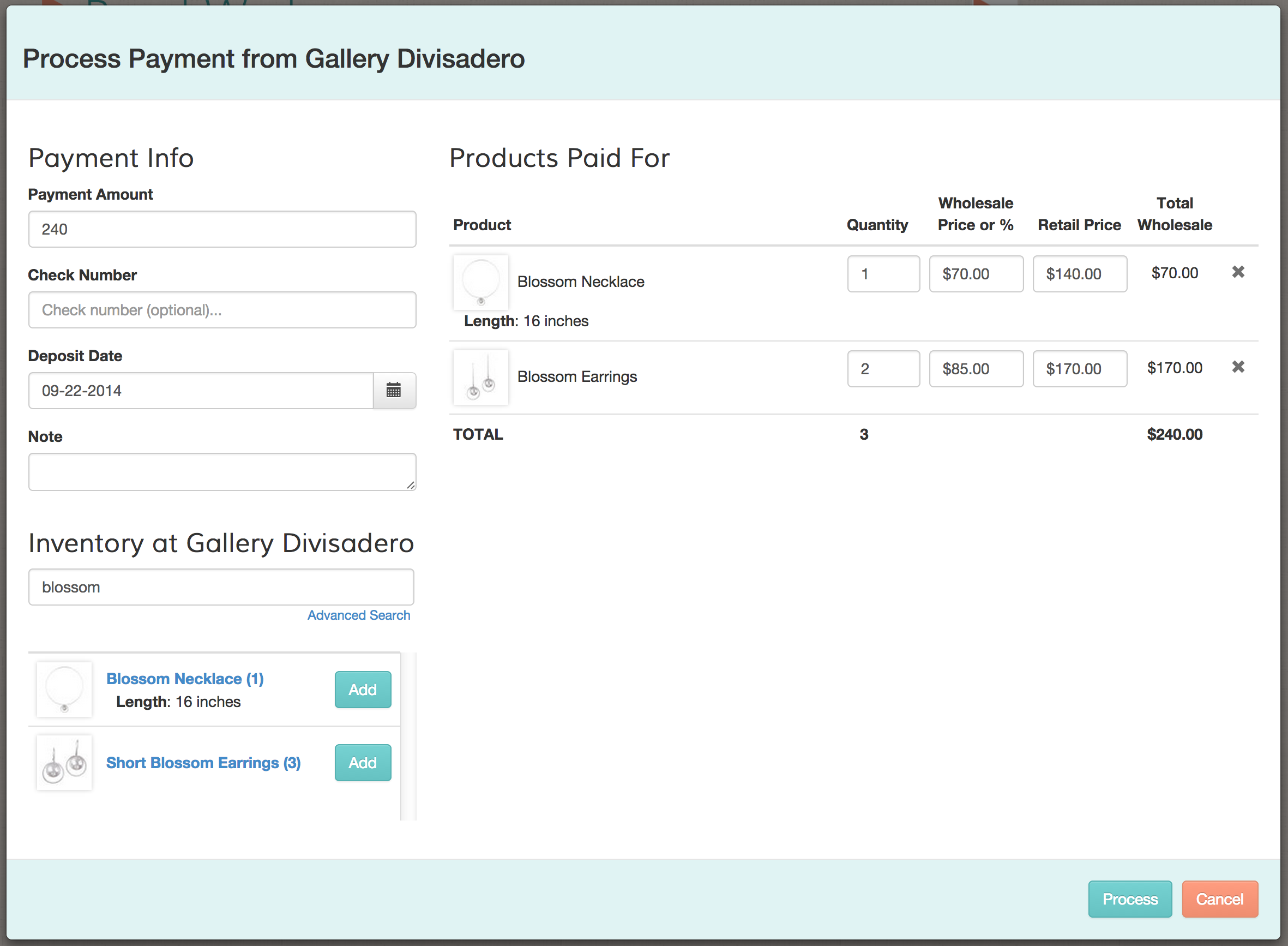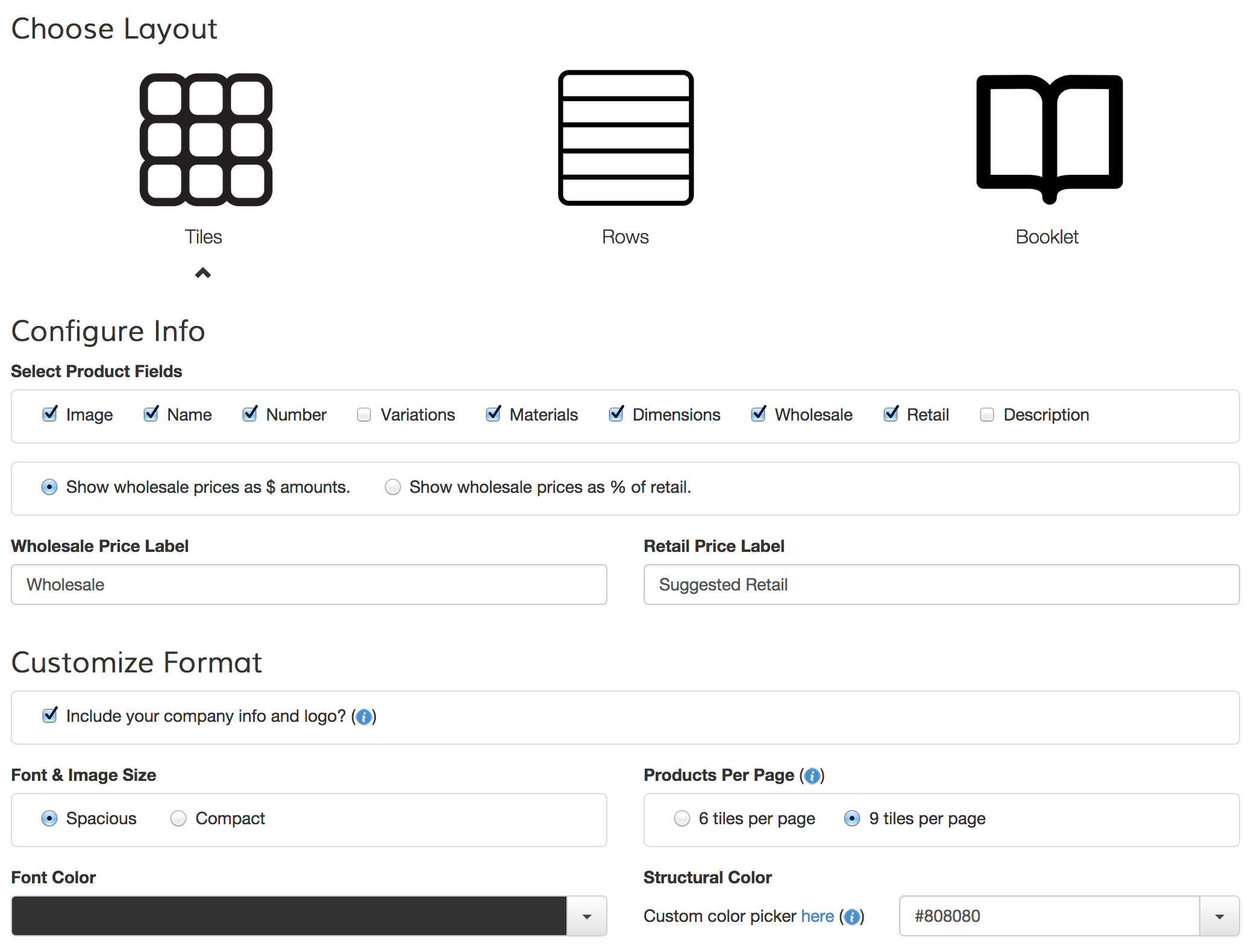 Easily create branded line sheets and production booklets.
Publish them as PDFs or share-able links.
Save multiple line sheets to showcase different products or info.
Auto-sync orders from Etsy and Shopify.
Easily record manual orders for stores and direct sales.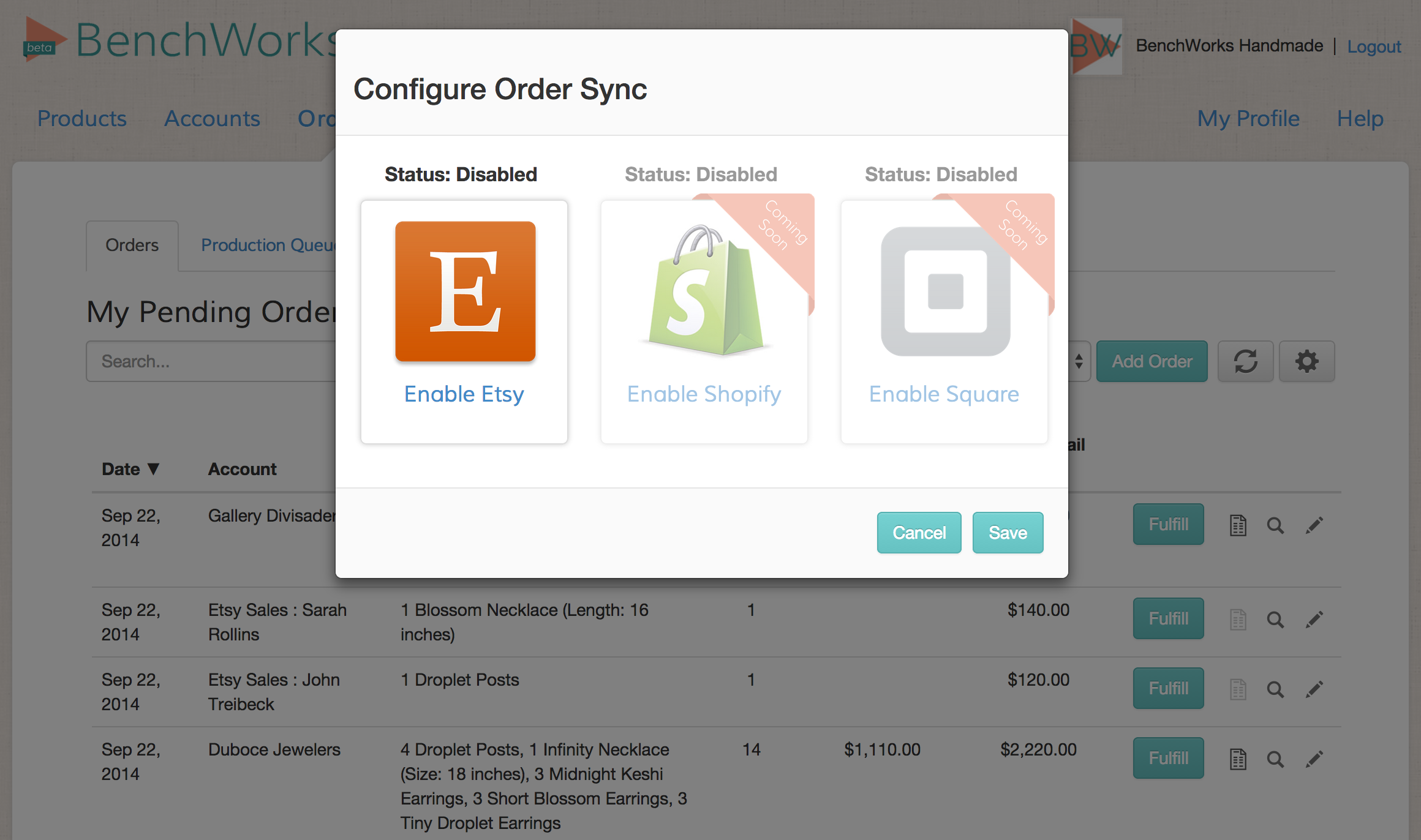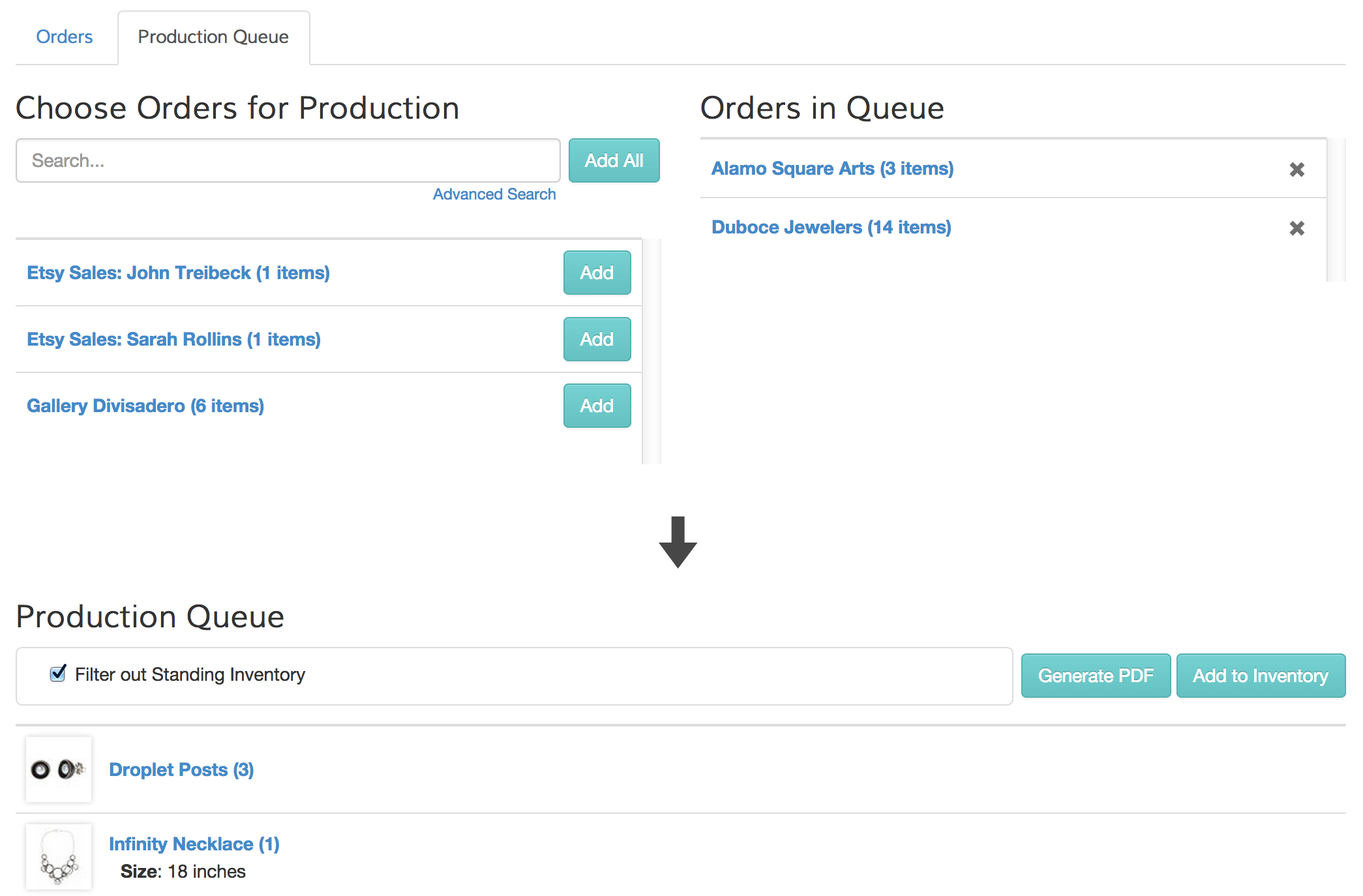 Track incoming orders, aggregate them into production queues, and fulfill them when they're ready to ship.
Automatically get a PDF invoice for every order.
Automatically get a PDF packing slip with images for every shipment.
Make your stores happy by providing all the information they need.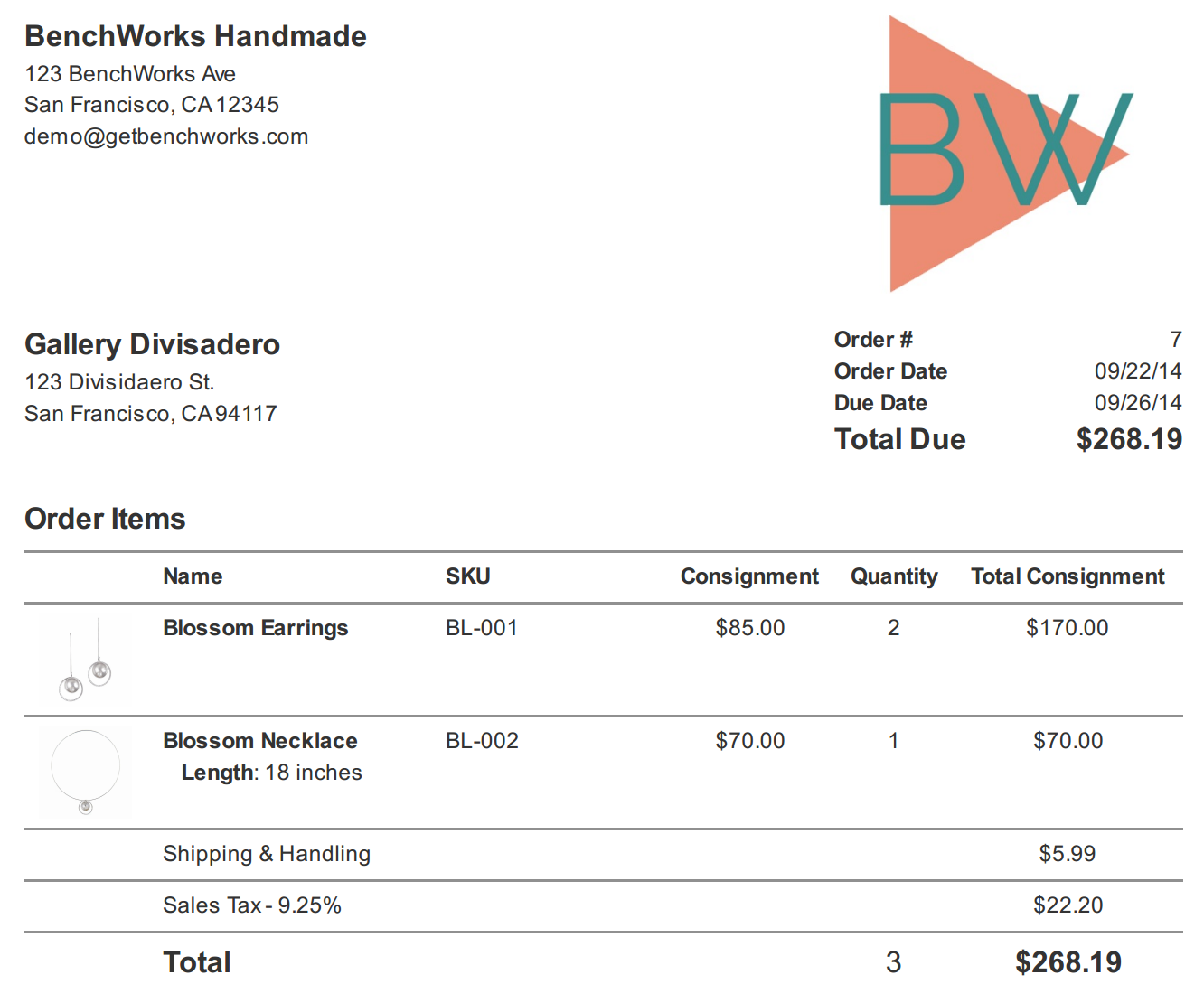 Store all of your product information and images in one place without having to resort to unwieldy spreadsheets.
Tag, search, filter, order, and archive products to your heart's content.
Include internal production notes for your assistants or future reference.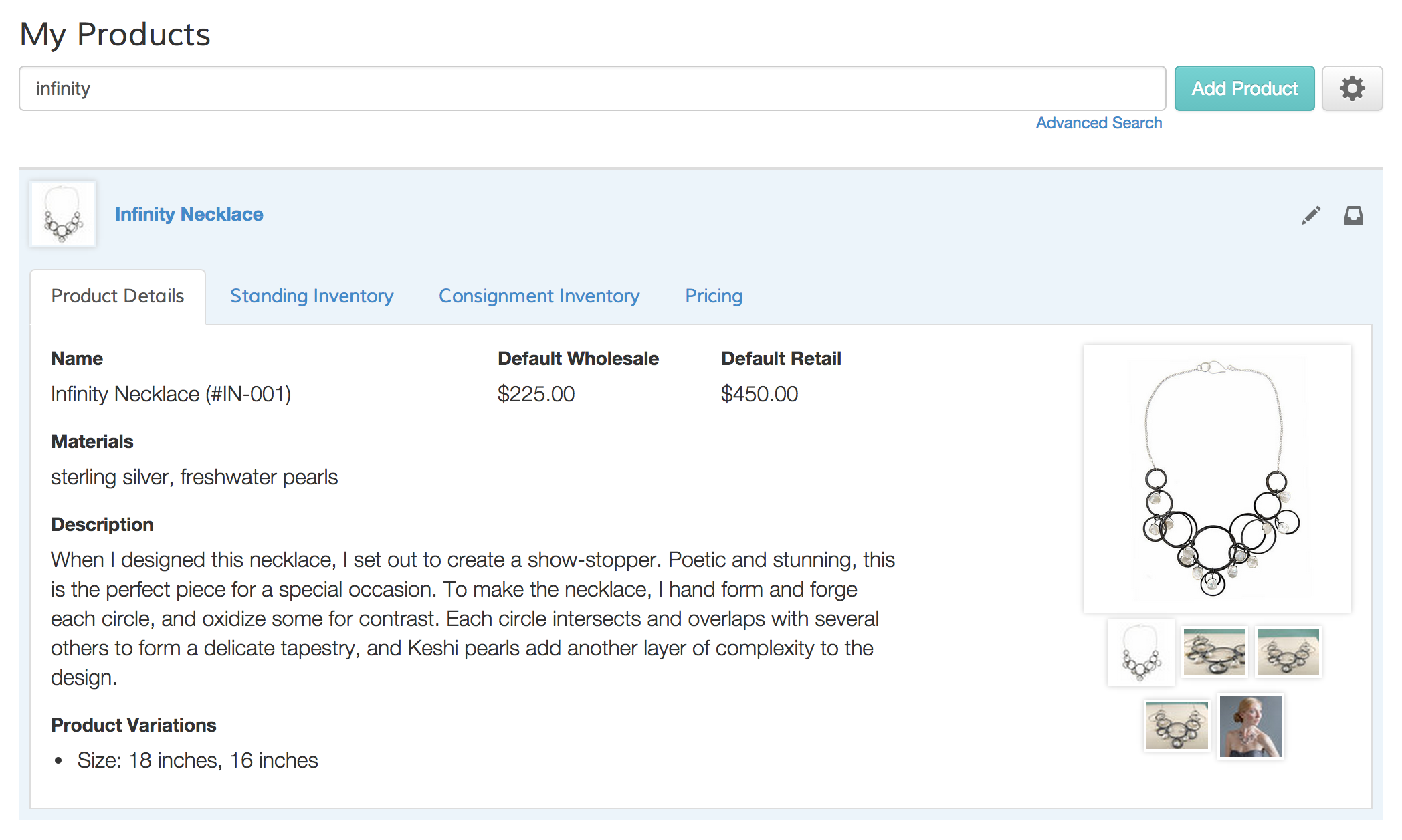 Track your production and always know what you have in-stock.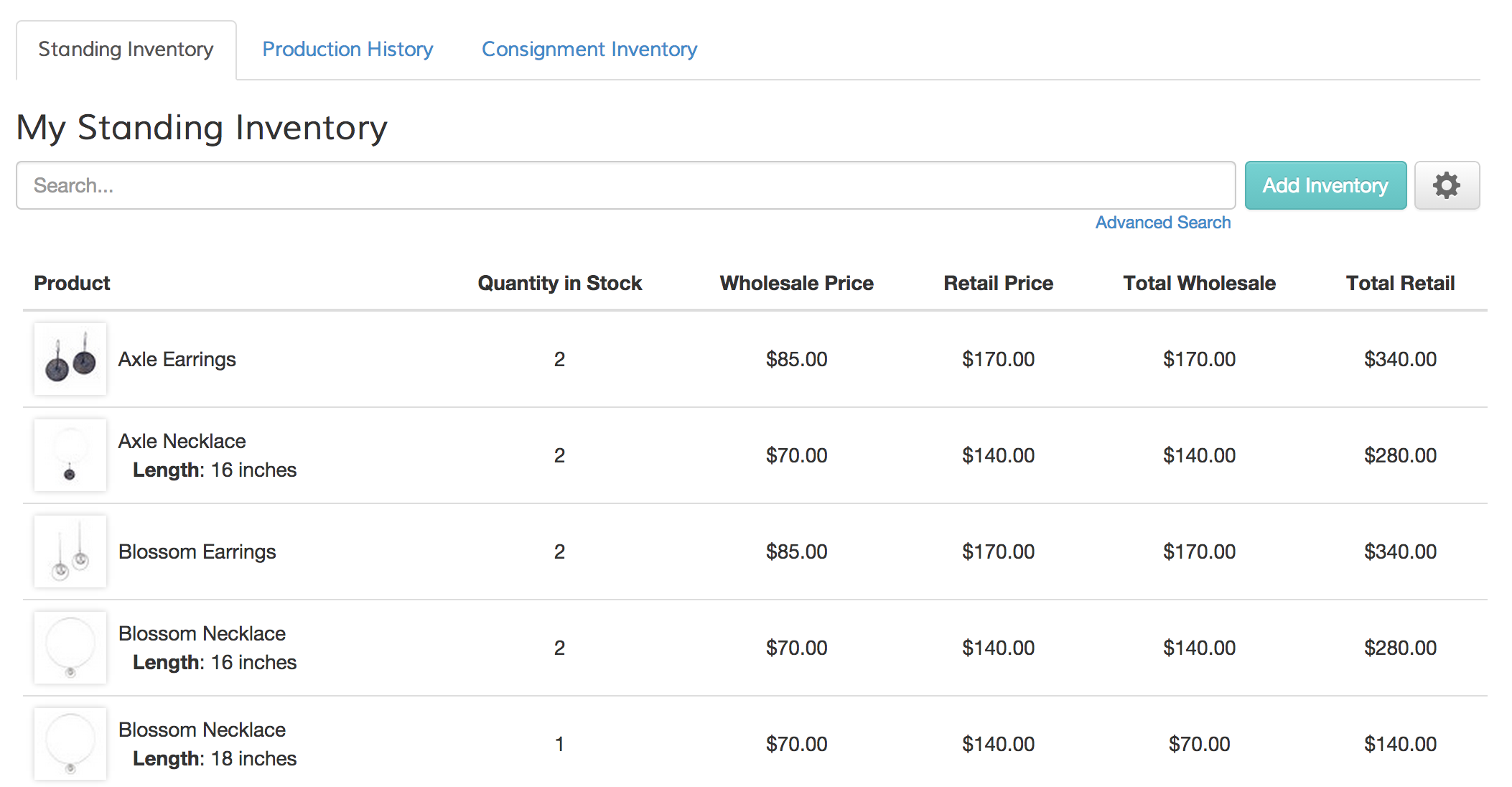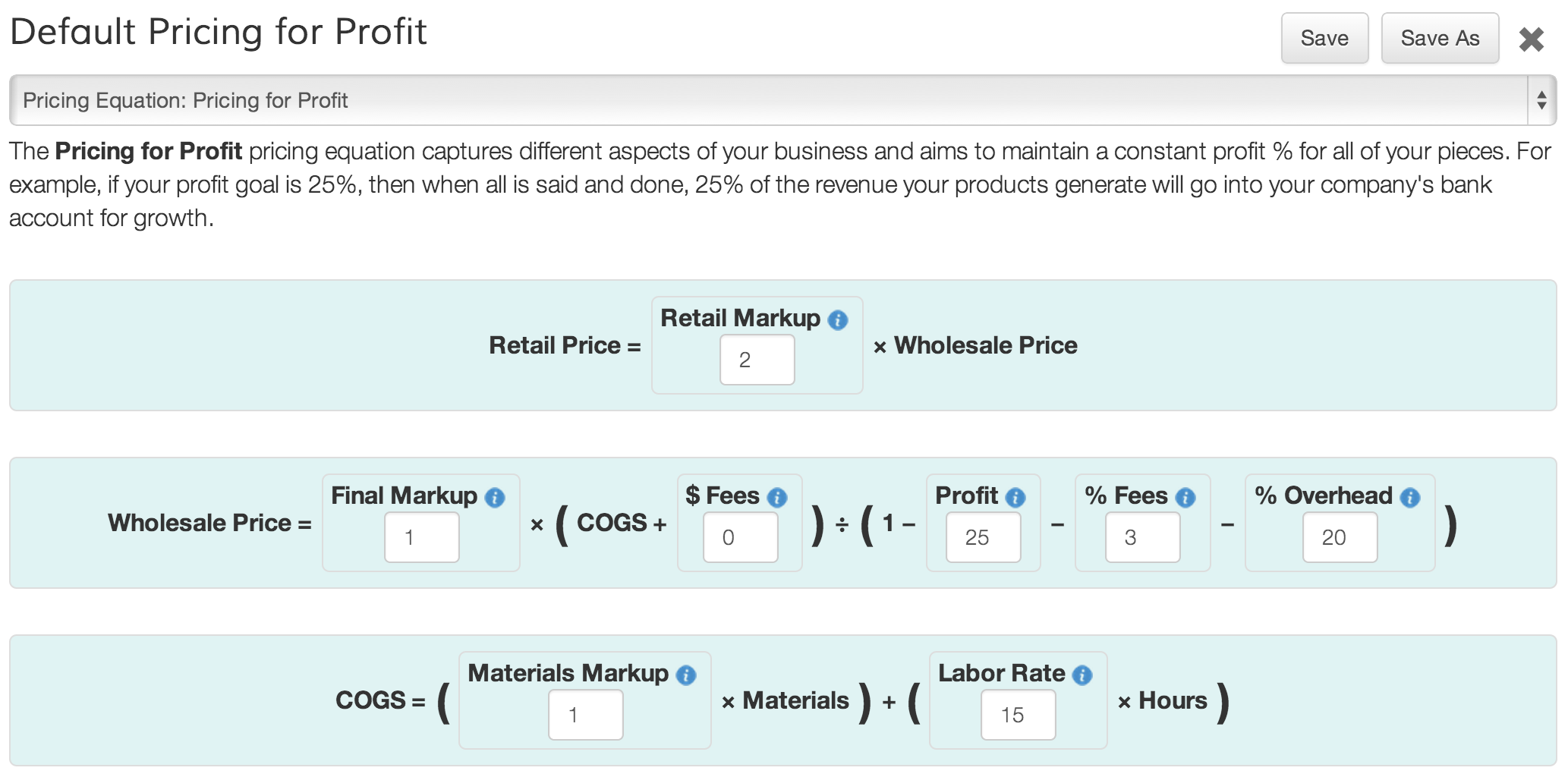 Configure pricing models for your business to estimate and review
retail and wholesale pricing.
Record materials and product recipes to get automatic suggestions.
Sync Orders from BenchWorks to Xero Invoices to get paid online and match to deposits. Optional Cost of Goods Sold Adjustment.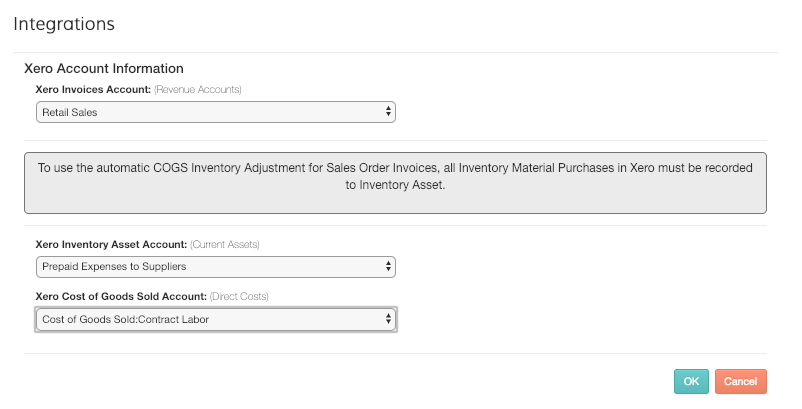 Analyze your sales by product, account, price point, geography, and more.
Take advantage of our pre-built, customizable reports that answer important business questions you should be asking.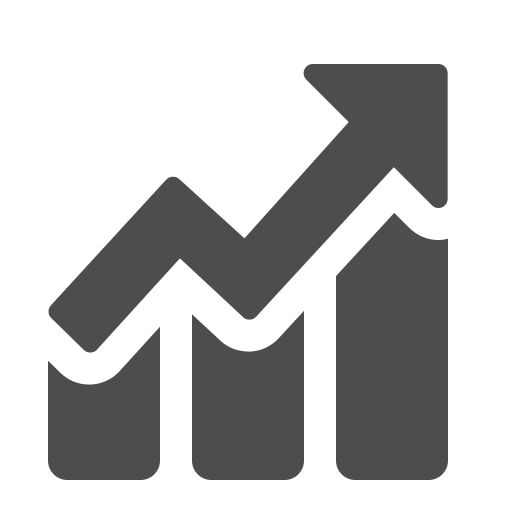 Automatically import products, images, variations, and tags from Etsy, Shopify, CSV, and more.
Automatically sync orders from websites like Etsy and Shopify.
Easily handle exceptions like one-off product variations, discounted sale items, and manual inventory adjustments.

Stay in the Loop!
Get on our mailing list to stay in the loop about new features and developments: